We teach both Group and Private Lessons for riders who can trailer their horses in for help at our facility. Though we don't keep lesson horses, there is occasional availability to take lessons on a privately owned horse here. Prices range from $40-$50. Contact us to find out more.

We offer Training Board for horses and riders in our program. Spaces are limited. Please contact us to find out more and if we are a fit we would be happy to be on the waiting list for stall availability should an opening arise. Prices for training board start at $675/month for board and weekly help sessions and increase with more intensive training. Short term board for 2 week training projects is sometimes available in the summer.
We will travel to give lessons at other locations, and rates vary depending on distance. Ideally students we travel to also periodically trailer over to us as well in order to take advantage of exercises we have set in our rings.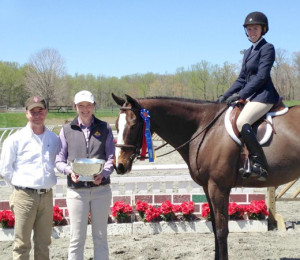 We coach our regular students at local and rated shows, as applicable to ability level. Jenn will show horses in our training program as needed to develop the horse and rider team's confidence and skill together. We are nearby several college riding programs and within an hour of the Virginia Horse Center in Lexington, Va. where many shows are held.
We are available to travel to give clinics as well as teaching clinics at the farm. In the past we have hosted other clinicians at the facility, too. Please contact us with ideas you may have.
We both have experience judging shows and are available.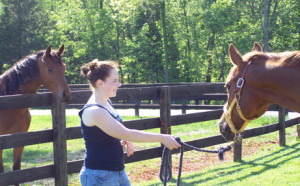 Finding the right match of horse and rider is really important to us and we can help you find your next horse or pony, or perhaps we know of someone who wants to buy yours. Occasionally we have a sale or project horse on the farm that might be just what you are looking for. Let us know if we can help.