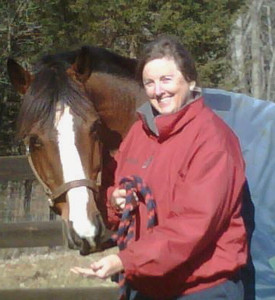 From her own riding, Kit (Katharine Baker) Sydnor has years of experience foxhunting, training, competing, and judging in hunters, jumpers, eventing, and dressage. She trained for several years with Col. Bengt Ljunquist, — USET Dressage coach. 
In 2011 she was recognized with the Jane Marshall Dillon Award from the USHJA (United States Hunter/Jumper Association) for excellence in riding instruction (see article), and also received a 2010 award from the ANRC (Affiliated National Riding Committee) for the same (see article). She holds the highest Rider Rating from the ANRC and was a longtime judge and board member, as well as being a founding member of the Southwest Virginia Hunter/Jumper Association.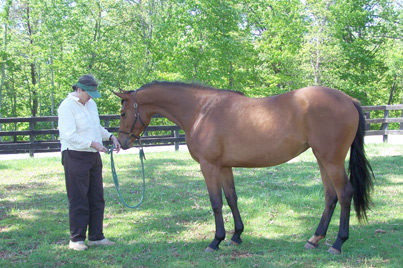 She has trained horses and coached riders to wins at local and national level competitions, but values helping her students find the quiet, magical moments of synchronicity at home just as much, maybe more. She has a lifetime of searching to improve communication and understanding between horses and people.