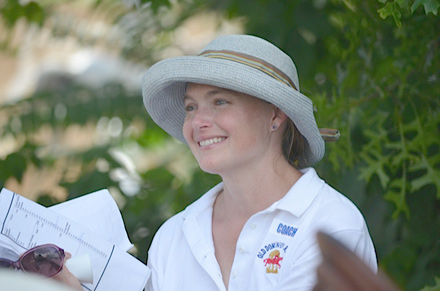 Jennifer Sydnor Fessler is a USHJA Certified Trainer, holds an ANRC Rider Rating of Level 4, and has shown and coached successfully in — USEF competitions in equitation, hunters, and jumpers. She draws from many experiences riding in lessons and clinics with noteworthy hunter/jumper professionals such as Paul Cronin, James A. Cantwell, Danny Robertshaw, Anne Kursinski, Joe Fargis, and Paul Mathews, as well as having exposure to natural horsemanship philosophies through apprenticeship with Dave Seay.
Jenn has experience starting green horses, re-schooling off the track Thoroughbreds, reclaiming troubled horses, and introducing jumping to horses from other disciplines. She has served as a board member for SWVHJA for several terms and holds current memberships for — USEF/USHJA, VHSA, and SWVHJA. Jenn had early background with Pony Club and rode successfully in IHSA competitions for Mary Washington College where she earned her BA as an English major.

She worked as advertising copy editor and horse show manager's assistant before turning her attentions to the horse world professionally in 1999. She and her husband Adam are busy parents to a young daughter and enjoy hiking, kayaking and camping when they can.